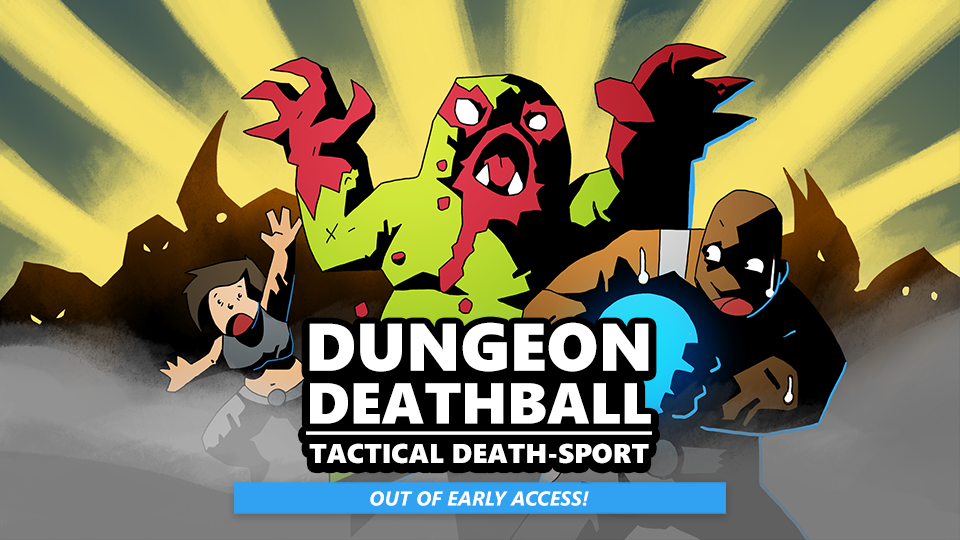 Dungeon Deathball
This update includes improvements and fixes for running the game on Steam Deck. Purchasing the game here on itch.io grants you a free Steam key, which you can redeem on Steam to easily play on Steam Deck.

Changes
All small text now uses a larger font which is more legible on all devices, but especially on Steam Deck.
Enemy intention icons (in the orange popup on the right-hand side of the screen) now rotate to match their direction. For example, if an enemy intends to move left the arrow will now point left.
Info popups now have a semi-transparent background so they don't hide what's behind them too much.
Your current total score is now displayed on the Pause menu.
Bug Fixes
Fixed text not displaying correctly in the How To Play screens (actually fixed now).
Fixed Steam Deck button icons not being automatically selected (also actually fixed now).
Daily Challenge popup no longer appears in Select Mode menu if this mode is not yet unlocked.
If you view the Team Info screen when one of your players is dead, the remaining player's panel is now left-aligned instead of centred.
Files
DungeonDeathball_v1-4-4_Windows64_Standalone.zip
85 MB
Sep 09, 2022