Dungeon Deathball
Plus improvements to the Daily Challenge leaderboards and main menu
Overview
New Key Art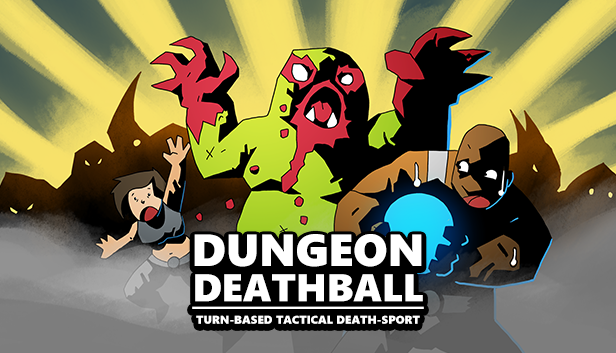 First of all, a huge thank you to the talented illustrator Ben Tobitt for producing this awesome new key art! I think it's a fantastic new look for the game. I hope you like it too. 😁
New Title Scene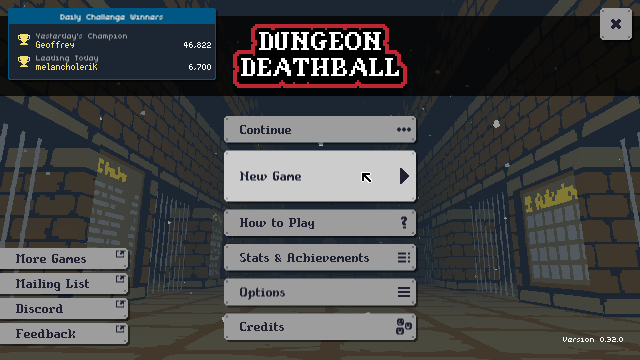 The main menu now takes place in this 3D dungeon scene, with some dramatic camera sweeps that whisk you through its dank halls.
View Leaderboards for previous Daily Challenges*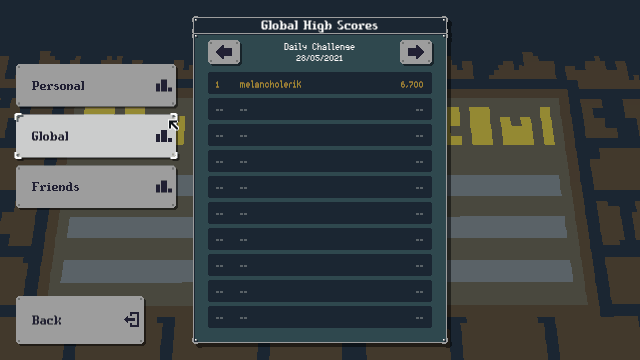 This update makes some big efforts to bring Daily Challenge mode to the forefront. You can now access the leaderboard even after you've played today's challenge.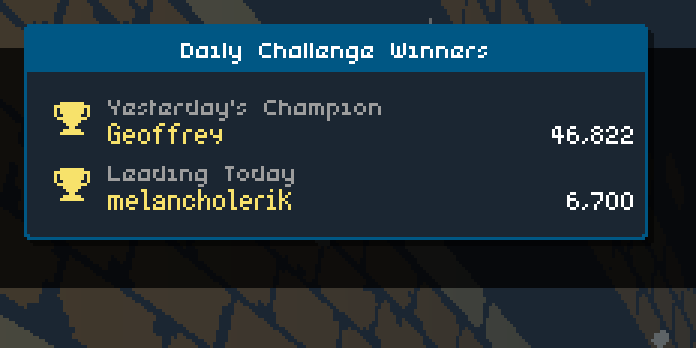 In addition to that, the winner of yesterday's Daily Challenge will be displayed prominently on the title screen, along with the current leader for today.

Stats Viewer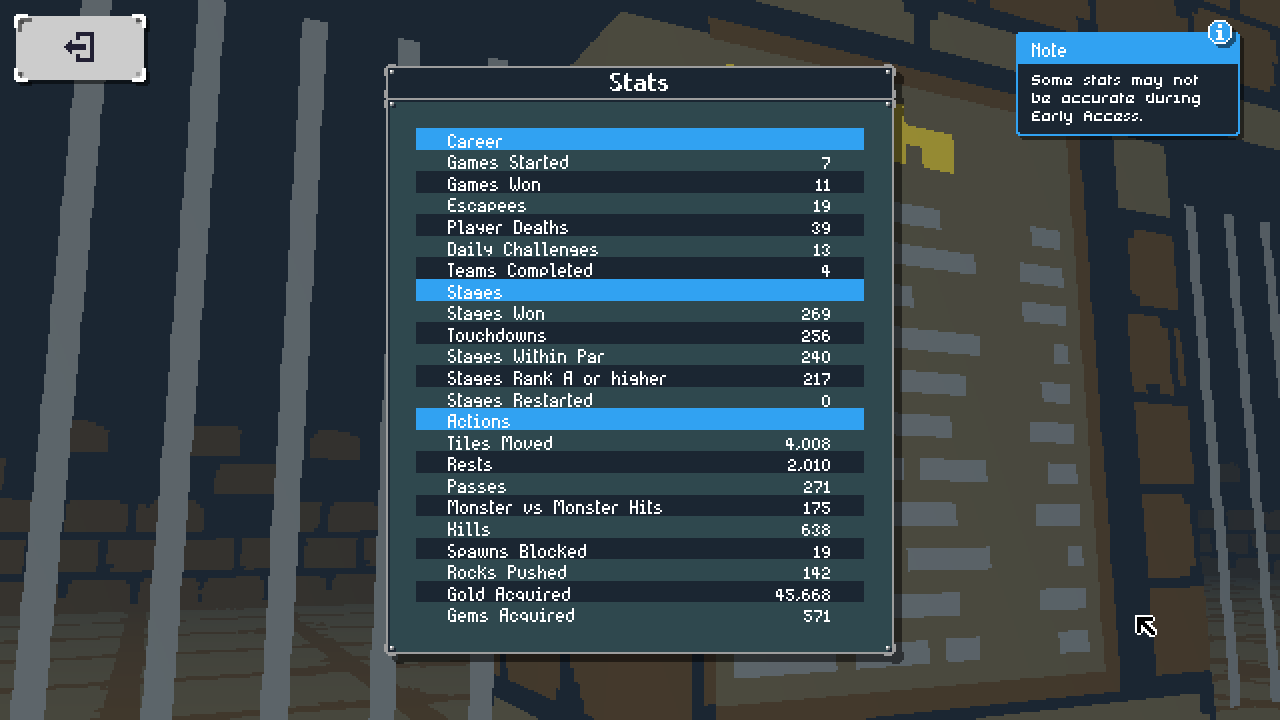 This new screen lets you view all the stats that are being tracked under the hood. There are some new stats added in this update too, so please be aware that they will start counting from 0 and won't show an lifetime statistic if you played the game before version 0.32.
Survivor Hall of Fame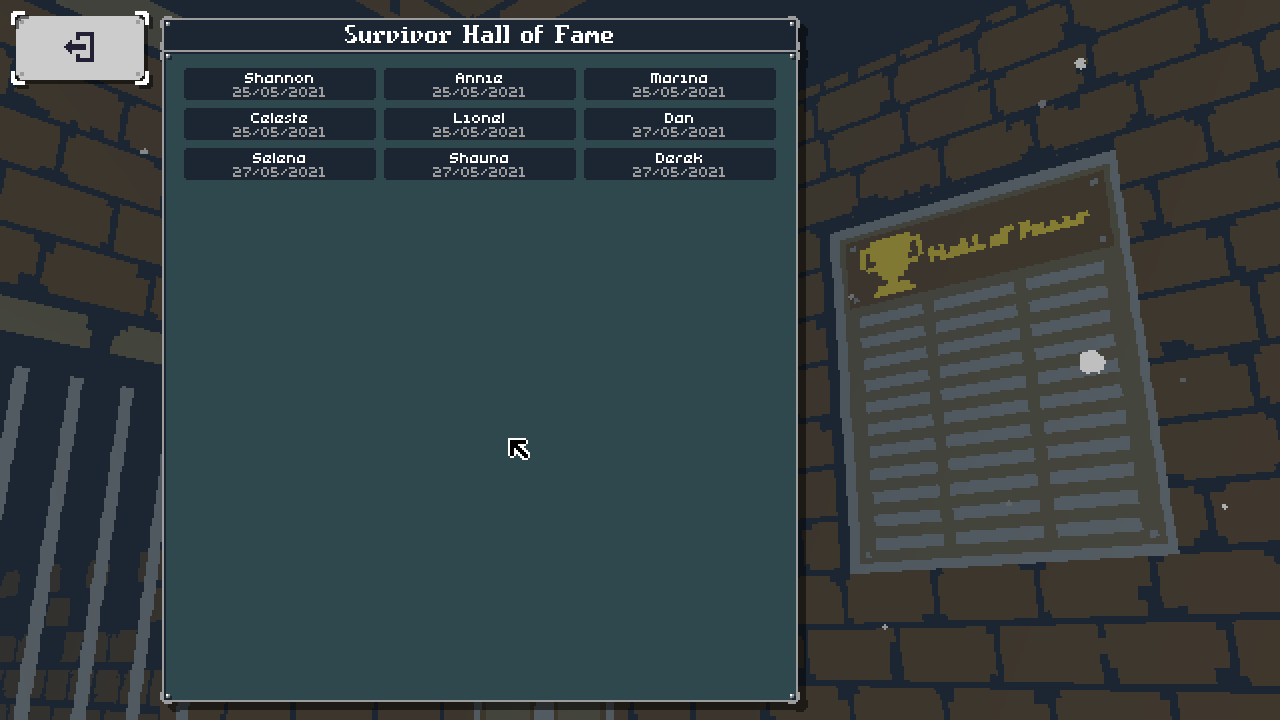 Another new screen which shows the names and dates of prisoners you've lead to freedom! Again, this only just started being tracked, so older names won't be listed.
Full Changelist
🆕 Added
Daily Challenge Winners are now displayed on the title screen.*
3D scene background on the title screen.
Added camera animation when starting a new game.
'Survivor Hall of Fame' viewer.
Stats viewer.
🔁 Changed
You can now view leaderboards for past Daily Challenges.
You can now access Daily Challenge leaderboards after you've played today's challenge.*
Added more fog to intro/ending scene.
Added dust particles to prisoner scene.
Pressing Back/Cancel keyboard button on title screen no longer quits to "Thank you for playing" screen.
* NOTE: Online Leaderboards are only available in the Steam version. A free Steam key is included with your purchase on itch.io.
Files
DungeonDeathball_v0-32-0_Windows64_Standalone.zip
81 MB
May 28, 2021