Dungeon Deathball
Survival Bonus Update (v0.34)
---
Two updates in one week?!
That's right!
This is a smaller update but adds a significant change to the scoring system: any player who makes it to the end will now earn a "Survival Bonus". You will earn an additional 750 points for every stage your survivors played through. Meaning it's now even more beneficial to keep your players alive for the entire run.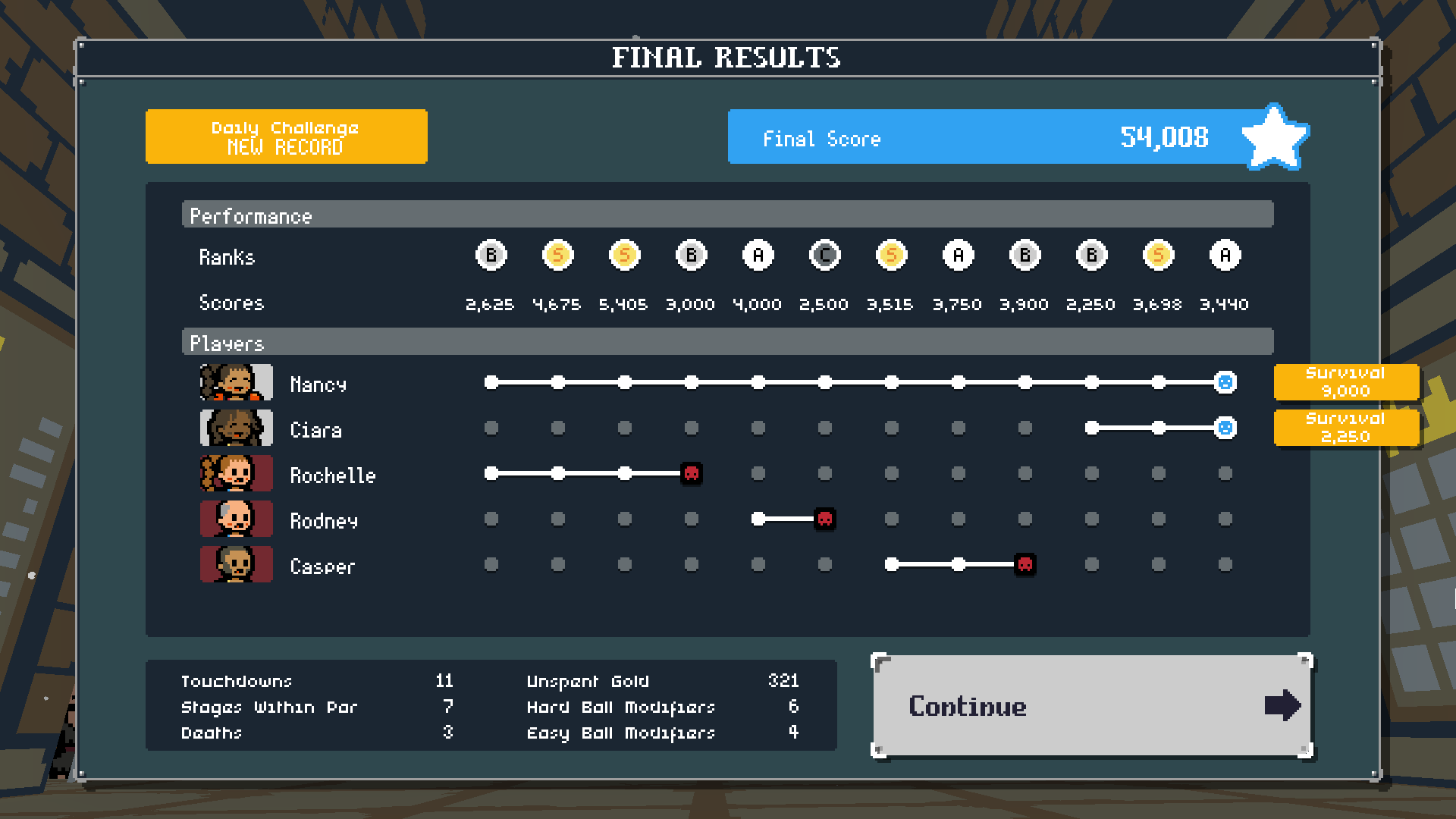 Dungeon Deathball is also 25% off for the itch.io Summer Sale!
Now's a great time to share it with a friend!
Full Changelist
Here's the full rundown of what's new...
🆕 Added
Survival Bonus for any player who makes it to the end (750 points per stage survived).
Different icon for players who survive the final stage on the results screen.
🔁 Changed
You can now skip the end-game results sequence.
Added more pages to How To Play section (Teams, Final Score and Scores & Ranks).
Improved legibility and accuracy of additional How To Play information.
Leaderboards now show Global scores by default.
Added outline to Judgment sprite in the intro/ending.
Reduced number of dust modes in title screen.
Increased fog distance in intro.
🐛 Fixed
Tooltip for "Back" button on the end-game credits screen no longer says "Return to the previous page".
Enjoy!
Files
DungeonDeathball_v0-34-0_Windows64_Standalone.zip
81 MB
87 days ago