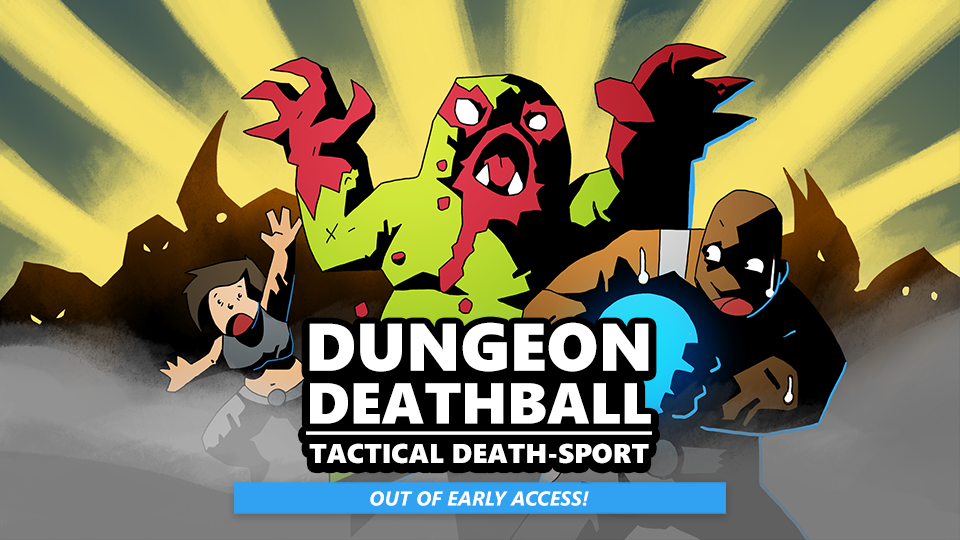 Dungeon Deathball
Better Gamepad Support & Options (v0.36.2)
---
Hi folks!
This update improves support for a range of gamepad / input devices. Dungeon Deathball will now do a better job of automatically displaying appropriate button icons for the gamepad you have connected.
If you're still not happy with what it uses, you can now manually override the setting.
Want to use an Xbox controller but the old X/Y/A/B layout from your youthful Super Nintendo days is forever seared into your brain? Just apply the SNES setting!
These settings can all be found in the new "Controls" tab in the Options menu.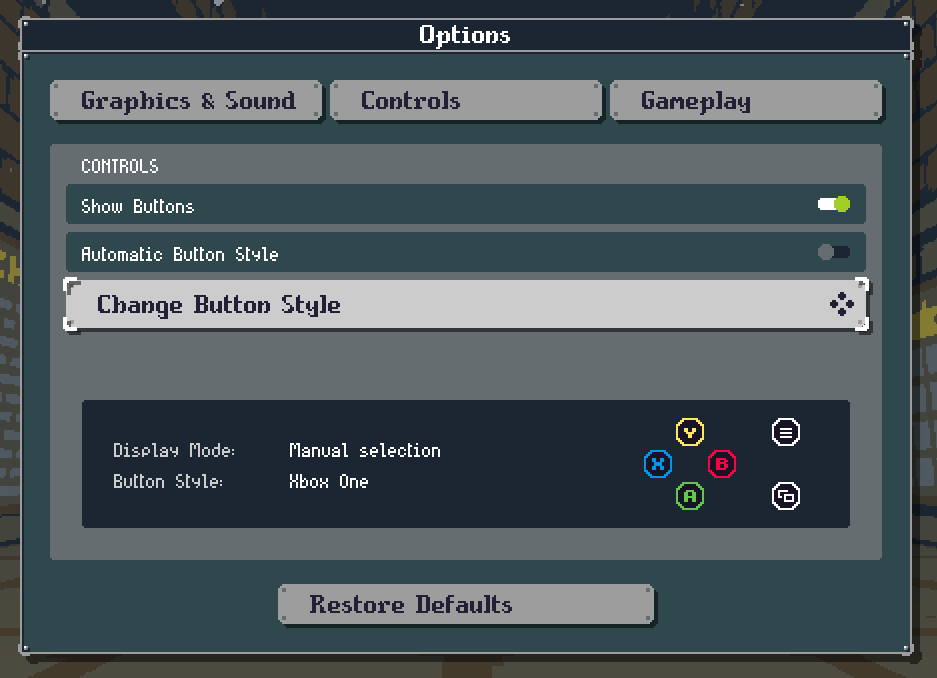 🆕 Added
Controller icons for Xbox 360, DualSense, DualShock 3 and SNES/8BitDo gamepads.
Option to hide all controller icons.
Option to manually override which controller icons are displayed.
🔁 Changed
Options menu now uses a tabbed layout, and includes Controls tab for aforementioned controller settings.
Controller icons are automatically updated when a gamepad is connected or disconnected.
'Toggle' icons in Options menu now appear as sliding widgets instead of checkboxes.
🐛 Fixed
Fixed crash when a Hatchery is pushed into a position that would cause it to try to spawn a Tick outside the field bounds.
Fixed crash when using Xbox 360 controllers.
Fixed incorrect shoulder button labels for Nintendo Switch controllers.
Fixed 'Full Screen' toggle in Options menu not showing correct setting when the game starts.
Enjoy!
Files
DungeonDeathball_v0-36-2_Windows64_Standalone.zip
81 MB
45 days ago