Dungeon Deathball
Hey Deathballers!
I've been spending time with my family this week so progress has been a little slow, but I have got some improvements to share with you.
Game Structure
The biggest chunk of work on my part was changing how the game is structured from stage to stage. It's now played out in 4 trials made up of 3 stages (it used to be 3x4). I've added this concept of the 'Final Trial' which combines the randomly-selected monsters you encountered in the previous 2 trials. The reasons behind this change are mostly boring and technical, but you just need to know that it gives me more control over difficulty balancing further down the line.
Timeline
Next up is the Timeline screen. I've revamped this to be able to show your entire 12-stage run at once, including whether or not you got a perfect 3 Star score in each stage.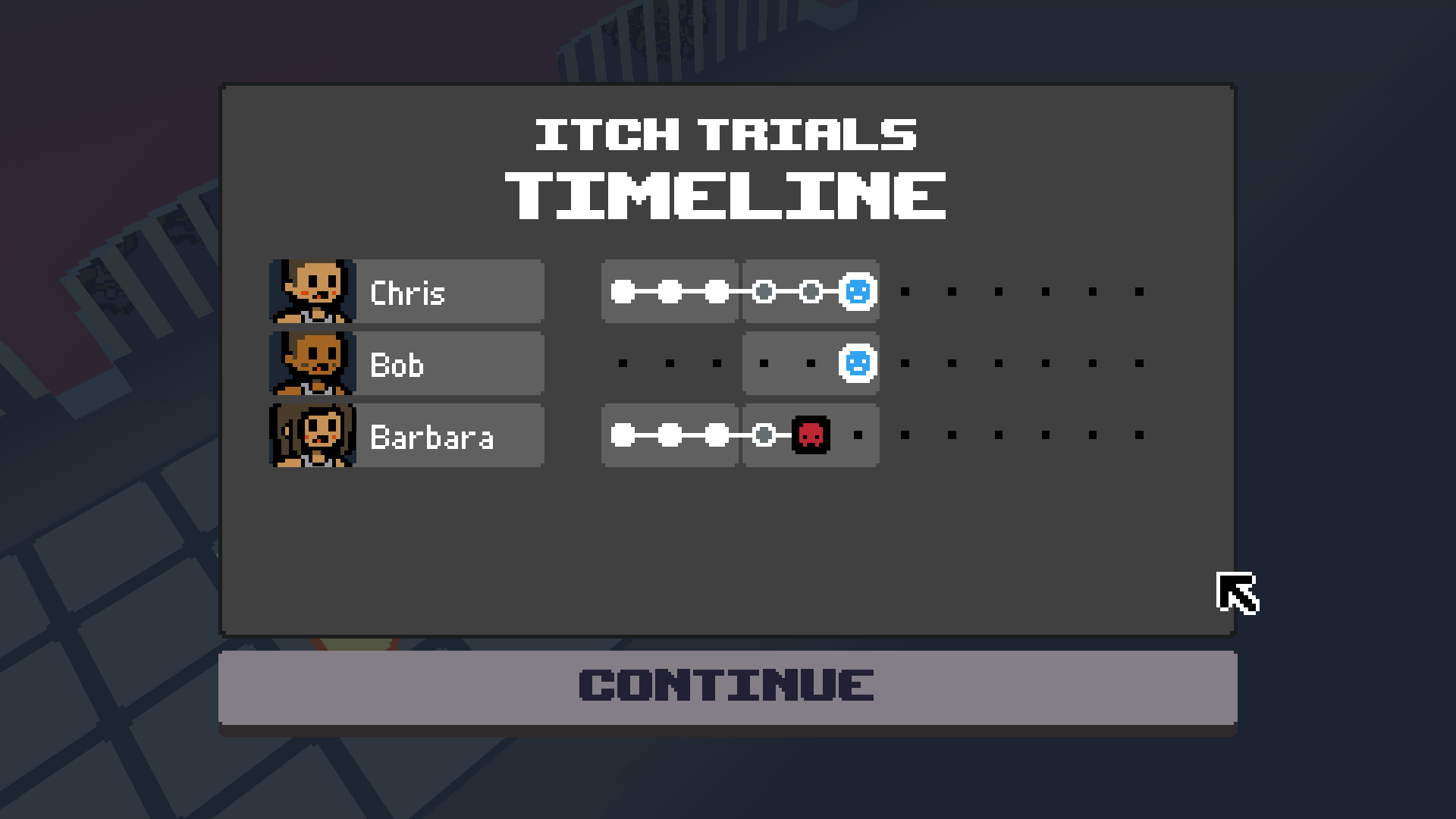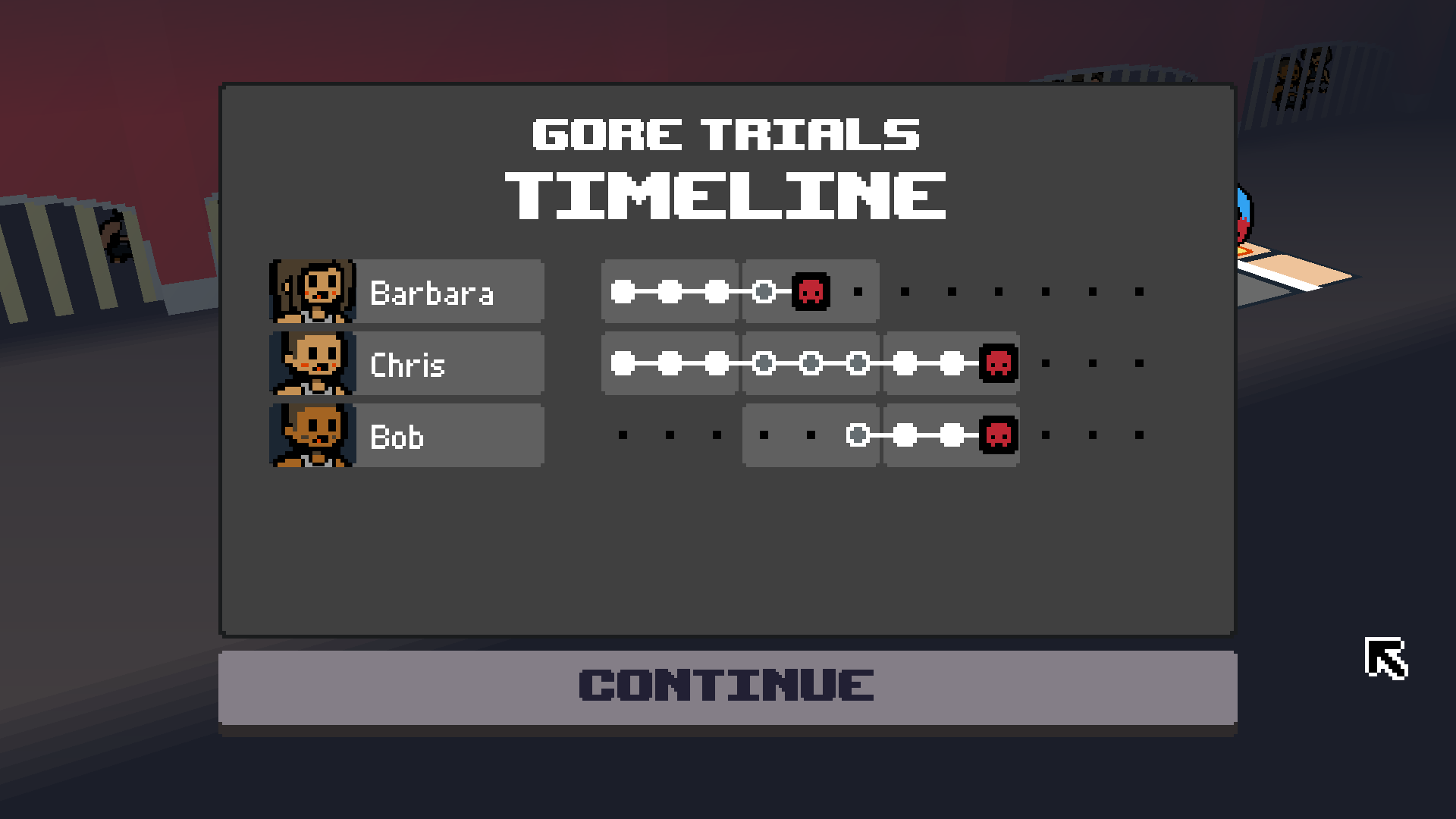 Final Score
And finally, the end-game screen now tallies up scores for your performance and gives you a final score. Eventually, I plan to add Steam Leaderboards so you can compare this score against other players.
Let me know what you think of the scoring system and share your top scores!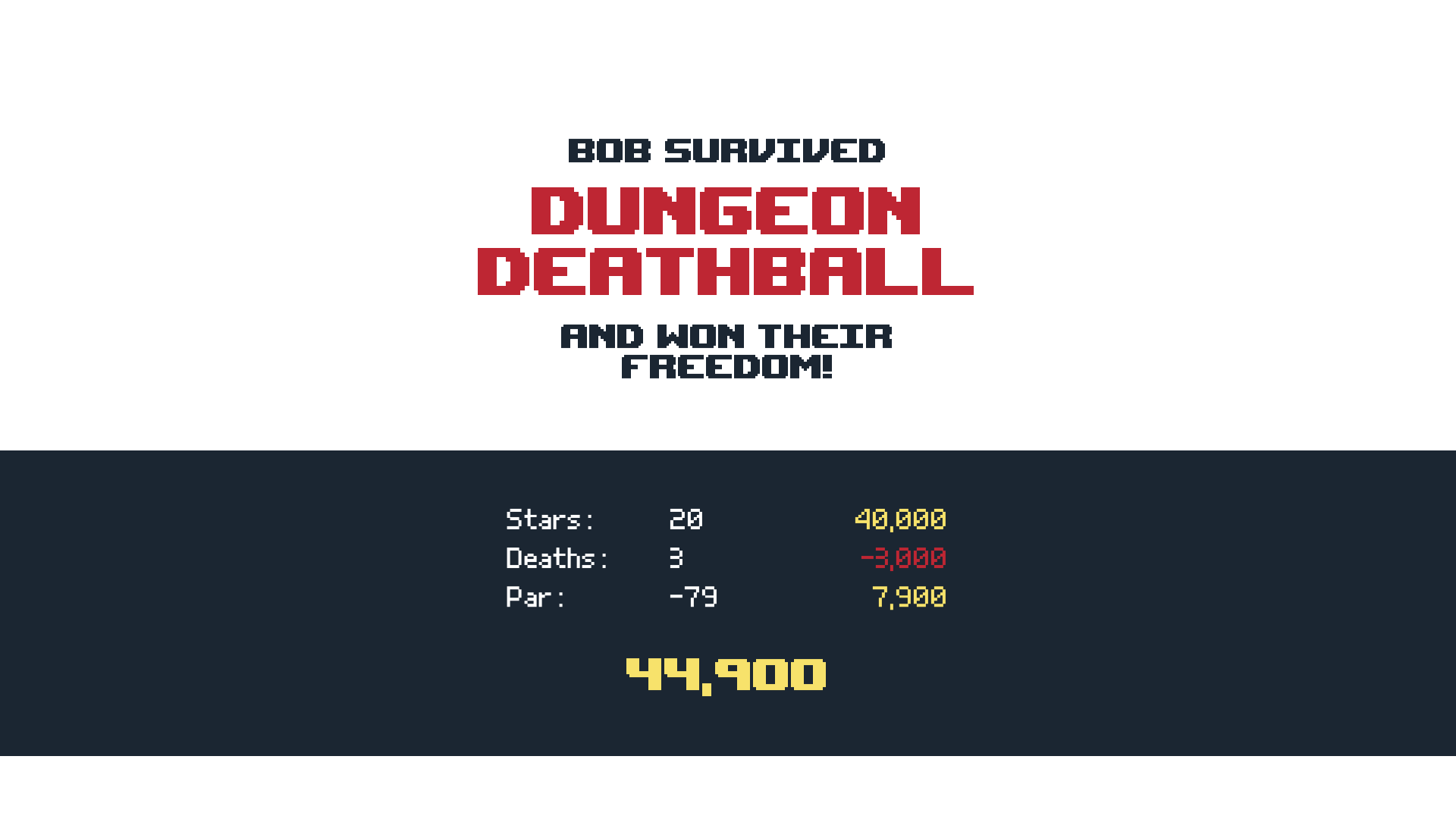 Full Changelist
Game structure is now 4 trials of 3 stages (instead of 3 of 4).

Trial 1 is Mad Lads.
Trials 2 and 3 are randomly selected monsters.
Trial 4 is a combination of all monsters from the previous 3 trials.

The end-game screen now gives you a final score, which is a total of your Stars, Deaths and Par.

Stars are worth 2000 points each.
Deaths are a 1000 point penalty.
Par is 100 points subtracted or added per turn, depending on whether you're above or below par.

The end-game screen is now displayed even if you lose.
Enemies can now spawn closer to the players on large stages. They'll spawn 2 rows away minimum, instead of at the halfway line.
The Timeline screen has been revamped:

It now shows all 12 stages.
Stage icons show whether or not you earned all 3 stars (white instead of grey).
Sprites have been tidied up.

During the Enemy turn, the camera skips focusing on an enemy if they are not performing an action.
Bug fix: the Timeline now displays if you get Game Over.
Bug fix: the Ball no longer pops behind enemies if they are standing on the same tile.
Files
DungeonDeathball_Win_0-10.zip
46 MB
Aug 10, 2018