Dungeon Deathball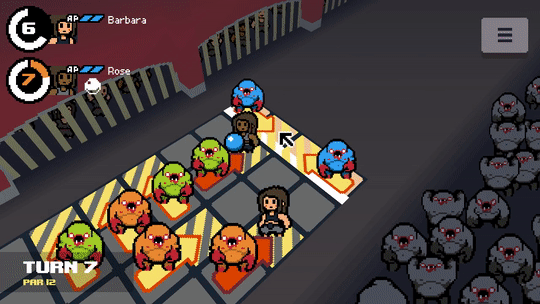 I'll be the first to admit it, Dungeon Deathball is a sports game that doesn't feel very much like a sport. There were some key components missing, preventing it from truly feeling like you were fighting for the entertainment of the monstrous masses.
In this update, the first thing I've done to address that problem is add the fireworks that go off when you win a stage (see the gif above). The second is...
The Crowd
Now you have a full crowd of spectators, both fellow slaves and domineering monsters. They'll animate and make a lot of noise, responding to your punches and cheering as you get smooshed into the dirt.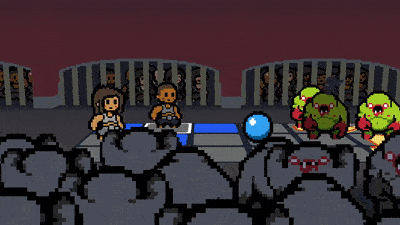 Monster Intros
Also, as you enter a new set of Trials, there are short new cinematic sequences that show off the new monster that you're up against.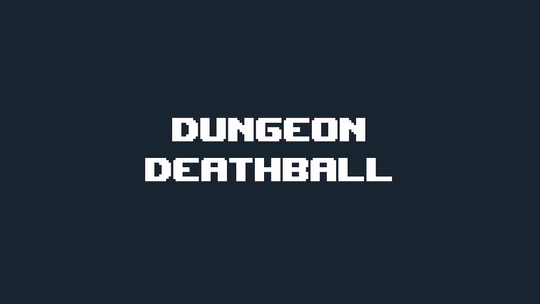 Stay tuned for more monsters to populate the dungeon in the next update...
Full Changelist
Added much more detail to the crowds, including animations for the slaves, spectating monsters and cheering audio.
Crowd audio reacts to in-game events (hits, deaths, etc.)
Added fireworks and camera motion when you win a stage.
Added an intro for each new set of Trials, showing off the new monster that has appeared.
Slave Players now have various facial expressions which react to gameplay events.
Tick Spawners now have a 'maximum live children' capacity of 3. Once they've spawned 3 Ticks, they won't spawn another until one is killed.
"PASS" action now costs only 1 Stamina point (reduced from 2).
Bug fix: idle animation now works again on all characters.
Feedback
As always, I appreciate your feedback on these new changes. You can reach me on any of these channels:
And please remember to leave a Review!
Enjoy!
- Matt
Files
DungeonDeathball_Win_0-11.zip
46 MB
Aug 16, 2018