Ghost Grab 3000
This is it... The last update before v1.0 on Friday!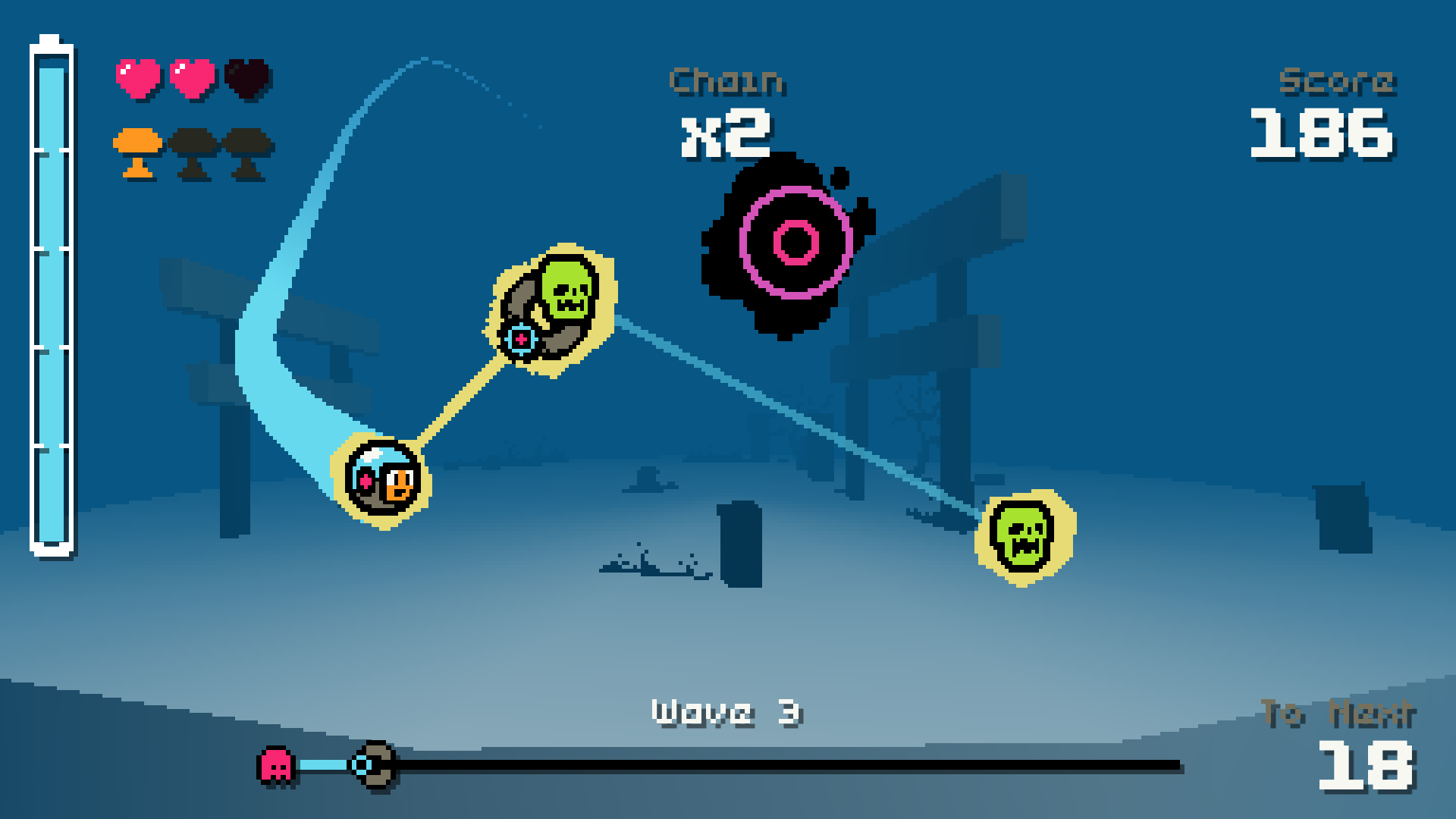 Changes:
Added 'text typing' and 'confirm' sound to intro.
Bug fixes:
Health now always spawns as a power-up if you are not at maximum health.
Certain waves will no longer spawn way too many ghosts (most notably, wave 1 on Hard mode).
Ghost Grab 3000 is releasing on 8th November, but you can get early access right now if you are a $5 Patron. Once the game is released this will increase to the $12 tier.
Remember to add it to your Steam wishlist!

Files
GhostGrab3000_0-26_Windows64_PCStandalone.zip
59 MB
Nov 07, 2019
GhostGrab3000_0-26_OSX_PCStandalone.zip
59 MB
Nov 07, 2019
GhostGrab3000_0-26_Linux64_PCStandalone.zip
60 MB
Nov 07, 2019