Legion Saga Trilogy
A downloadable game for Windows
Legion Saga is a series of free JRPGs I made around 2000-2003 using RPG Maker 2000. They were the first games I finished.

The games follow the stories of three heroes who rise to liberate their nations from corruption and war.
Features
Build your army: Recruit dozens of characters to fight in battles or serve in your castle. From valiant heroes to humble innkeepers, everyone you recruit serves a unique purpose for your army.
Fill your castle: Claim a fortification as your own. Use it to house your army, stock it with equipment for your adventure, and come back when you need to rest.
Smaller stories: These are not your typical stories about saving the entire world, but about resolving regional conflicts.
About Development
These games were hugely significant in my process of learning about game development. I focused on building a huge world filled with a diverse range of characters and factions, but ripped a lot of art and music from other games (as was common in the RPG Maker community at that time). I also learned the basic concepts of scripting game logic.
The games were heavily inspired by the Suikoden series, with regards to setting, theme, as well as the gameplay systems of recruiting characters into your army, governing a castle and engaging in large-scale battles.
---
Games
Legion Saga
Legion Saga II
Legion Saga III
---
Unfinished Games
In addition to the main three games in the series, I also started making two more using RPG Maker 2003. These games were eventually cancelled as I moved away from 2D RPGs to focus on 3D action game design.
Curse of Silence was an action-RPG along the lines of early Zelda games, while Legion Saga R was a full remake of the first game in the series with revised systems and narrative. Both are incomplete games, but fully playable up to a certain point.
Curse of Silence
Legion Saga R
---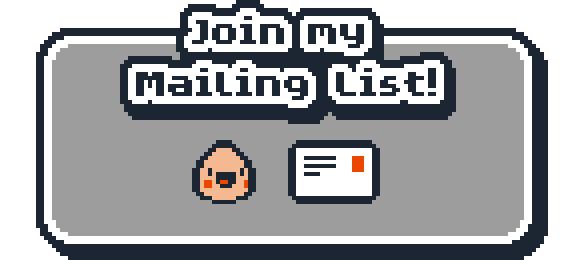 ---
Install instructions
To play Legion Saga 1, 2 and 3: you must first install the RPG Maker 2000 RTP, which contains all the standard artwork and music.
To play Legion Saga R and Curse of Silence: you must install the RPG Maker 2003 RTP.
Once the appropriate RTP is installed simply unzip the game and run the RPG_RT.exe. If there isn't one you can copy it in from another game.
Comments
Log in with itch.io to leave a comment.
You take inspiration from suikoden game?
Yes, I've been a fan of the Suikoden series since the very first game. Legion Saga was heavily inspired by those games.

Hey Kamau/Matt!
Man, I cannot believe these games are actually available again.
Back into the old days (maybe 2004/2005?) your games were the top trend, what every game creator wanted to do in all RPG Maker communities here in Brazil (like Maker Universe and others).
These games are super fun. I still remember Nastra and Rautzen duels, the really cool ninja (was it Griffith?), the very polite Kobold (Ossal, is it?)... Man, what a nostalgic feeling.

I am in the verge of coming back to RPG Maker and develop a game from scratch (even if it is just for myself) and I will definitely play LS Trilogy again so I can get some more inspiration.

Thanks for sharing again, this brings back so many memories.
Hey, sorry for the really slow response! I've been really busy working on my next game and I took a little longer to reply than I would've liked.

Thank you so much for the kind words, it means a lot to me. They were fun times making Legion Saga, and it's really humbling to hear how much of an impact my games had on so many people back then.
The ninja was called Shotan, but he was hired to assassinate Griffith in Legion Saga II so maybe that's where you got mixed up. 😉 And yeah Ossal was the kobold mage. Well remembered!

There seems to still be a vibrant community of RPG Maker users these days. I hope you manage to make something cool. 😁

It is missing the .exe file in both 1 and 2
Ah you're right, that was an oversight on my part. You can just copy the exe over from another RPG Maker 2000 game and it should just work. I'll fix it if I get time. Sorry about that!
Hey Kamau/Matt,
Super excited to have found this. I was on an RPG maker kick recently and these were some of my favorite games and inspired a lot of my early efforts to get involved with the tools. I remember painstakingly trying to create battle animations that resembled the LS3 sprite-based animations and that was largely in part due to how cool it was, haha. Glad to see you kept on making games. Cheers!
Hey! Thanks so much for your kind words. 😊 I'm glad my games were an inspiration to you! Are you still making games?

Man, I can't believe these games are here on itch.io. I remember playing these games around 2005, and I remember that they were some of the best RPG Maker games I ever seen. The protagonist of Legion Saga 2 is Nastra, right? I still remember bits of the main plot, and I remember an archer girl looking for her friend Antui. On Legion Saga 3 I remember two siblings fighting in the main city of Legion Saga 1, and the older one ask for a card or something. Cardico, maybe? Well, problably I'm wrong with the names, but anyway, I just wanted to say these games rocks! Congratulations and thank you for teach me a lot of things on game dev. I still make games on RPG Maker, and I always will remember the Legion Saga. :)
Hey! Wow thank you for messaging me :) It means so much to me that people remember Legion Saga fondly. You nailed all those names and story threads too so your memory is clearly better than mine! I'd forgotten about Antui.

Did you used to used that same username? It's really familiar, but maybe I'm thinking of the Suikoden 2 character haha
It's awesome that you're still making games. The Mighty Clan looks really cool. Keep up the good work! :)
Wow, I didn't know there was a character in Suikoden 2 with my name. Solon is my real name, and Wise is just a tribute to SamWise Gamgee, my favourite character ever, but I don't remember exactly when I begin to use this username. :)
Do you have a link to the RPG Maker 2000 RTP? I can't seem to install it properly on my PC to get the game going.
Unfortunately I can't provide a link to that, because (as was the case with many RPG Maker games back in the day) it was made using unlicensed software. There has since been an official release, but these games use the old one. Some searching should bring you to the RTP translated by Don Miguel, which is the version these games use. Sorry I can't directly link to it but I hope you understand.