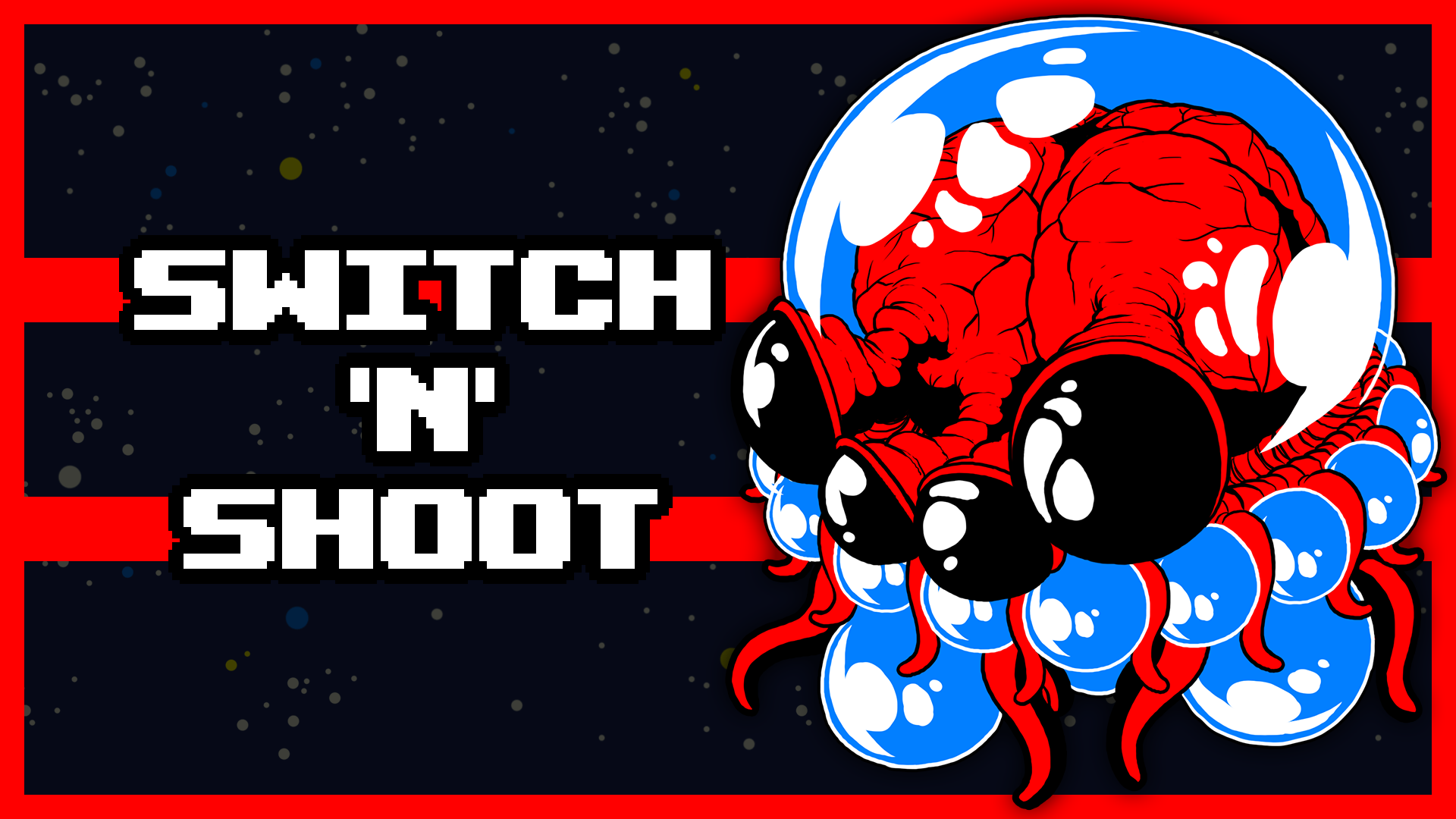 Switch 'N' Shoot
Coming to Nintendo Switch!
---
I'm very happy to announce that Switch 'N' Shoot is coming to Nintendo Switch on 10th April 2019!
Pre-purchase is available NOW on Nintendo eShop with a 15% discount.
Check out the new trailer...
New features include:
Portrait Mode support (a.k.a. TATE Mode).
New colour palette unlocks including the classic Game Boy palette.
Support for a wide range of inputs and setups including tabletop mode, individual Joy Cons, touch-screen and Flip Grip support.