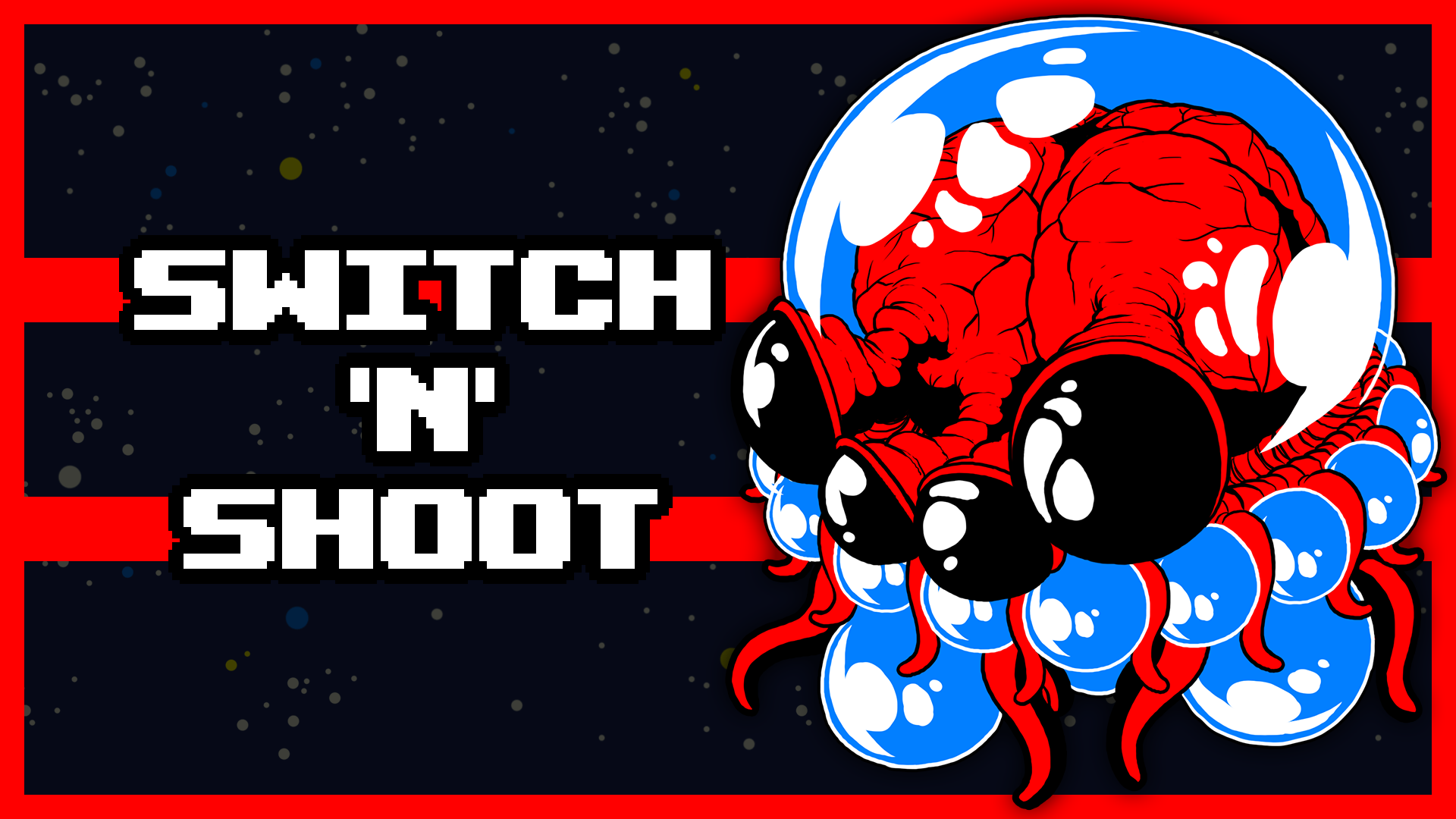 Switch 'N' Shoot
Version 1.3: colour unlocks, more languages and lots of improvements!
---
Version 1.3 is now live!
I've been busy working on updates for Switch 'N' Shoot, and it's finally here.
In case you didn't know, I recently ported the game to Nintendo Switch!
I made a bunch of improvements and tweaks in the process. Version 1.3.1 brings all the changes over from the Switch version, plus some newer tweaks and bug fixes. I hope you like them!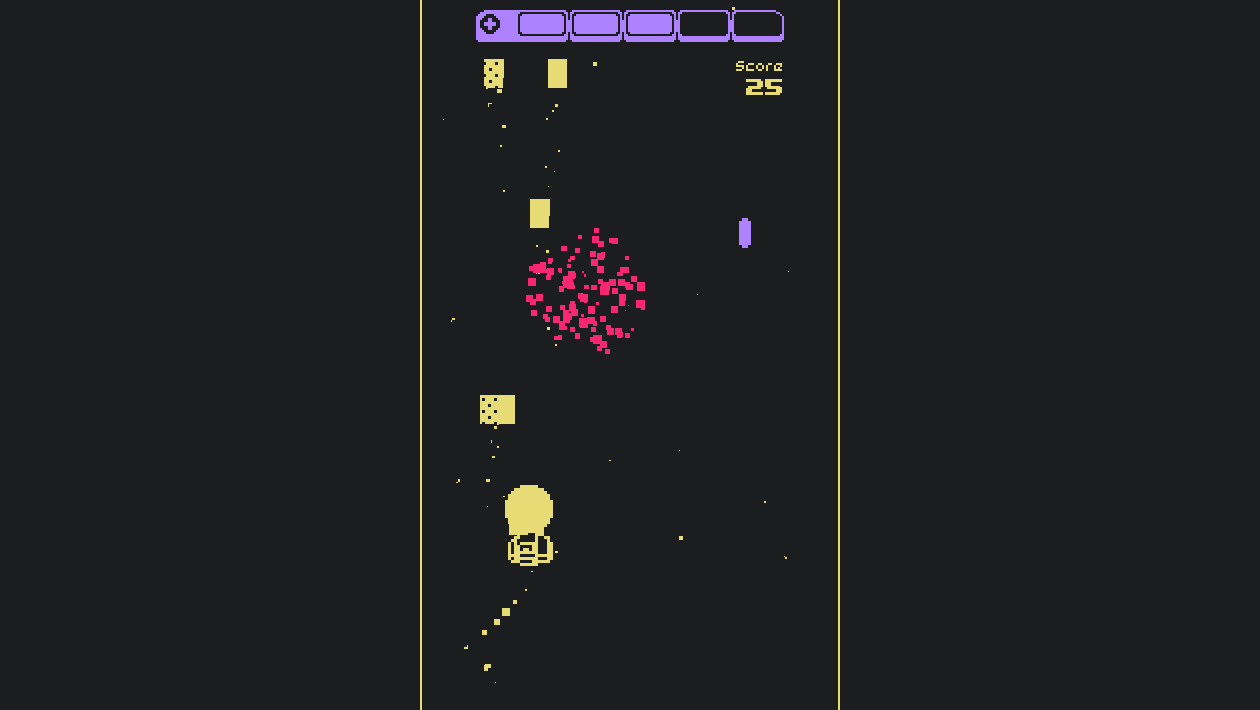 ---
Here's the full list of changes...

Changes:
Added language support for Simplified Chinese (简体中文).
Added language support for Japanese (日本語).
Added language support for Russian (русский).
Added language support for Brazilian Portuguese (Português Brasileiro).
Added colour palette unlock system (based on the furthest Sector you have reached).
Added 7 new colour palettes to unlock, with 8 presets per palette.
Palette swap menu overhauled.
Player ship colour changes if you set the background to the same colour (and vice versa) so you can't accidentally hide the ship and menu text.
Added more options for random name generator.
Gameplay pop-up text is now positioned near the area of focus (e.g. "Power-up!" text is positioned above where you caught the power-up).
Added icon to go straight to Extras menu from 'game over' screen.
Stat values are now capped (at ridiculously large values) to avoid save file issues on Switch.
Added an option to disable the 'arcade cabinet' border artwork.
Added sound effect and visual warnings when laser walls and bosses appear.
Added sound effect when 'Back' is pressed in menus.
Added sound effect when power-ups appear.
Added sound effect when shield-dropper alien appears.
Application is now built for 64-bit OS.
TATE Mode now supports both portrait orientations.
Added developer links on shutdown.
Web links are now opened in the Steam Overlay.
Bug fixes:
Certain elements now display at the right orientation in TATE Mode (stars, screen shake and screen-wipe).
Final score text no longer sits too high up.
A default icon is now automatically highlighted in all menus.
Buttons cannot be spammed during transitions when you instigate a level load.
The correct icon is now selected when you press 'down' from the 'Back' icon in the Extras menu.
You can now skip the leaderboard display animation again, to speed up game restart (this was added, then broke).
'Quit' button now works correctly again.
Audio with randomised pitch no longer interferes with audio with fixed pitch.
Keyboard/controller menu input no longer breaks if you deselect all icons with the mouse.
Game window now fits correctly on super-widescreen displays.
Fixed some text not being localised in certain languages.
Remapping the 'Quit' button now works properly.
---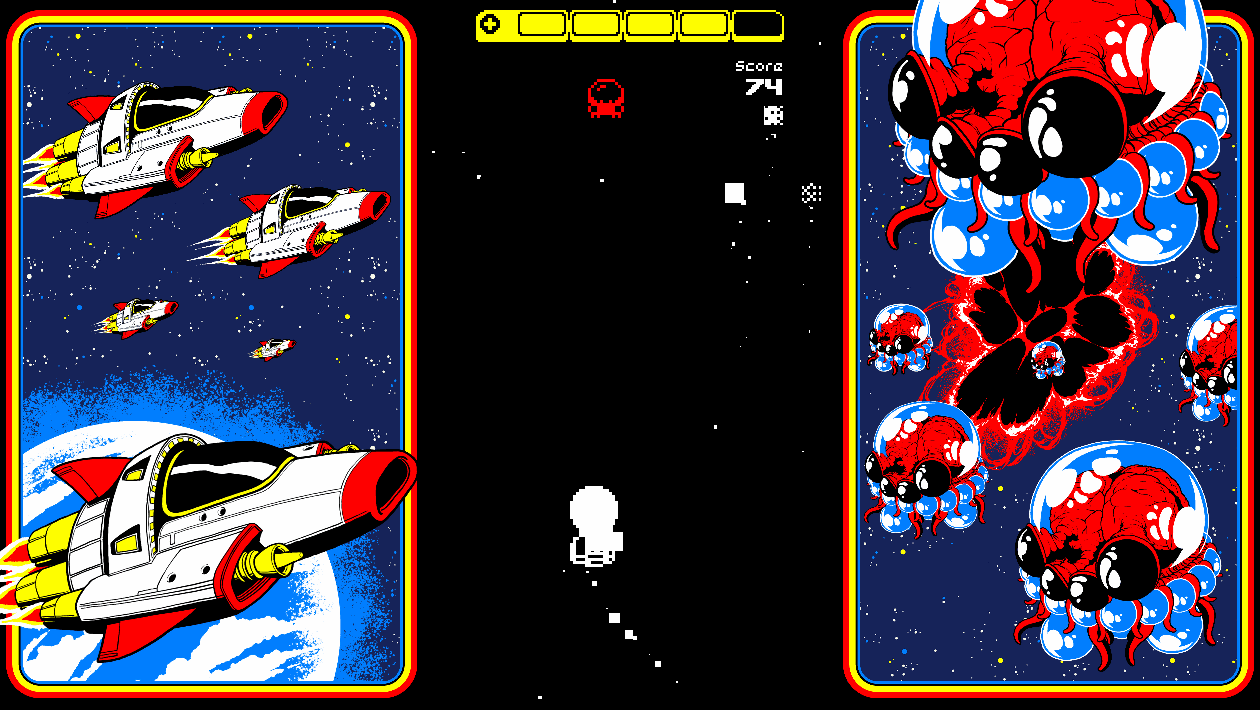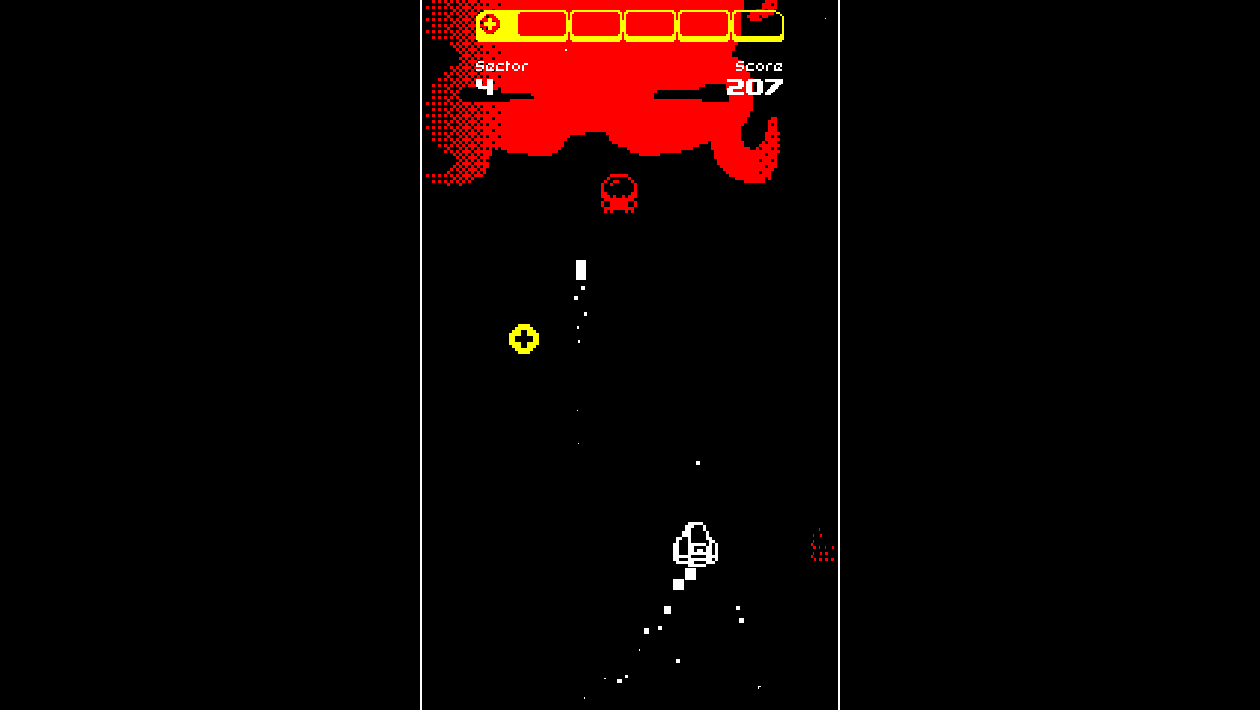 Remember!
If you're enjoying Switch 'N' Shoot, please remember to...
You can also follow me on...
Files
SwitchNShoot_1-3-1_LinuxUniversal_Standalone.zip
55 MB
Jun 04, 2019
SwitchNShoot_1-3-1_Windows64_Standalone.zip
45 MB
Jun 04, 2019
SwitchNShoot_1-3-1_OSX_Standalone.zip
44 MB
Jun 04, 2019
Comments
Log in with itch.io to leave a comment.
Hey awesome game! Is the 1.3 update coming to Android?

Thank you! :) Yes it is, it's just taking a little longer. My apologies! I upgraded Windows recently so I no longer have my Android SDK environment set up, and I've been busy working on Ghost Grab 3000 and looking after our newborn. It's coming, just a little later than I'd hoped. Thanks!
Great, can't wait! Actually I can haha. Take all the time you need. I might grab it on Switch anyway, it'd be awesome with the vertical grip I 3D printed to play Downwell 😃. Congratulations on your new baby!