GMTK Jam 2019 is now over and the public voting results are in.
Here's how I did (out of 2,646 entries)...
Design: #30 (4.417)
Adherence to the Theme: #254 (4.361)
Originality: #339 (4.083)
Overall: #88 (4.287)

My full results | Full jam results
I'm very happy with that for my first ever organised game jam entry! I think it's fair that my 'theme' and 'originality' ratings are the lowest. The game was a mash-up of a few existing games, not exactly anything groundbreaking, and the theme connection was kinda loose. From the outset I was aiming to find a representation of the theme that would allow me to make something that played well, rather than being an amazingly novel use of the theme which would perhaps be riskier to make good.
Congratulations to everyone else who took part and especially to those who got good ratings! I hope it was a valuable experience for you all :)
Now we wait for Mark Brown to play the top 100 and pick his favourites...

Version 1.1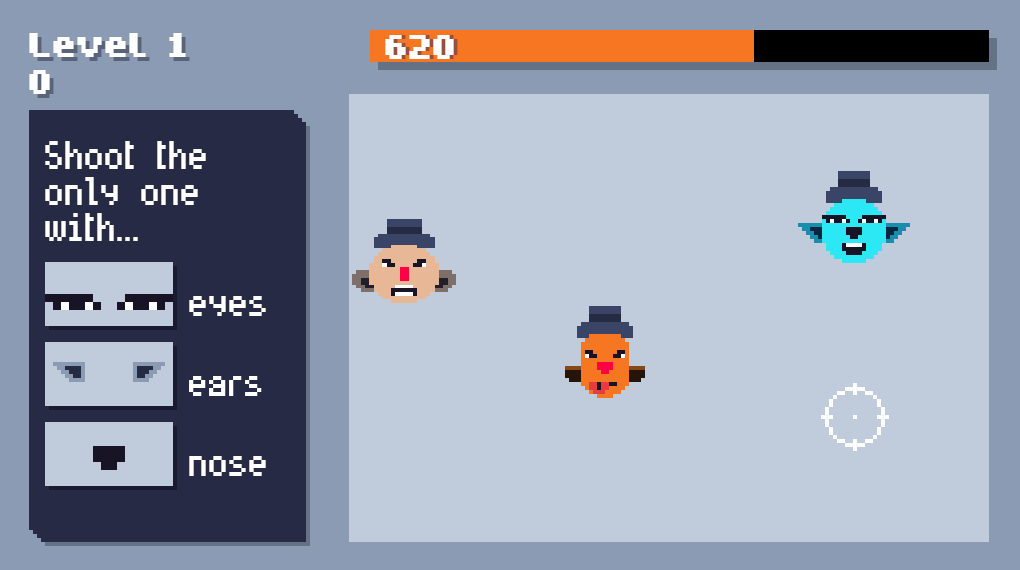 As promised, version 1.1 is now available to download for Windows, Android and web player. Click the links below to grab them! The full list of changes can be found in this devlog.
Files
SingledOut_Android_v1-1.apk
19 MB
Aug 13, 2019
SingledOut_Windows64_v1-1.zip
43 MB
Aug 13, 2019
SingledOut_WebGL_v1-1.zip
8 MB
Aug 13, 2019
Get Singled Out (GMTK Jam 2019)