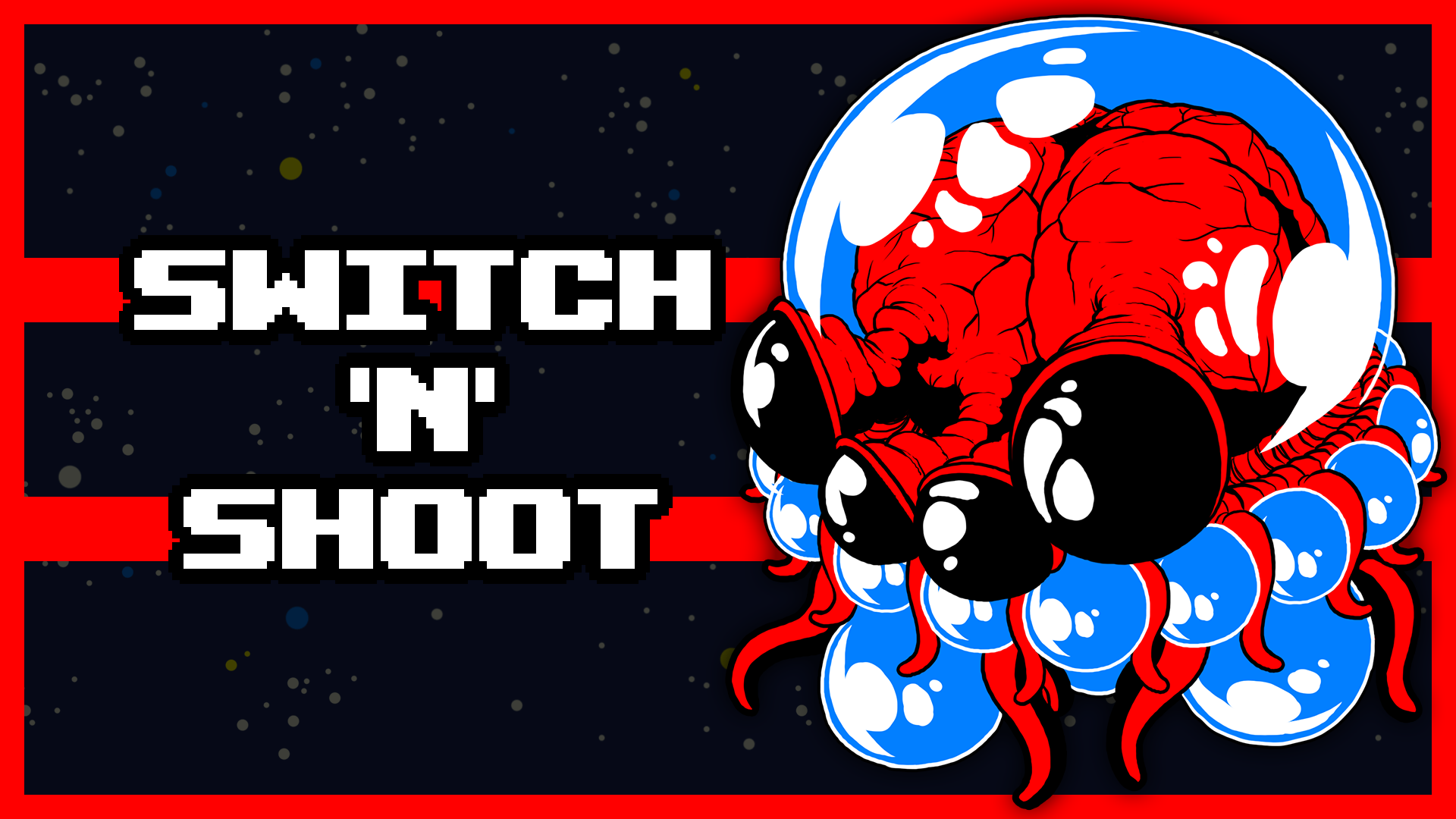 Switch 'N' Shoot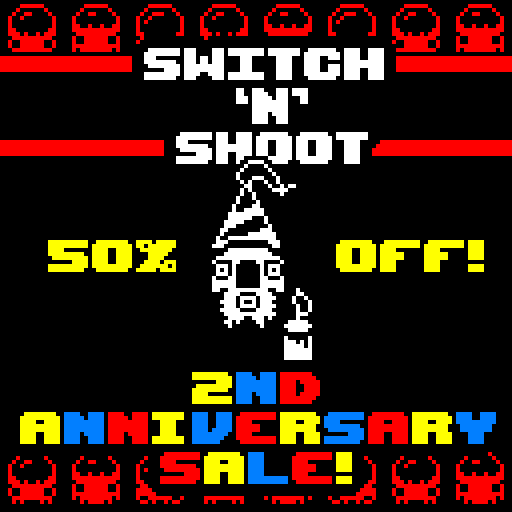 Switch 'N' Shoot is 2 years old!! Wow, they grow up so fast.
In those 2 years the game has seen a complete rewrite of its entire code base from scratch, toured a bunch of shows in the UK and US, and found a physical home in DSM Arcade'samazing arcade cabinets. (Wanna buy one? Get in touch!)
To celebrate this wild ride, here's a the biggest discount yet.
If you've been enjoying the game all this time, please remember to rate and review, as it really genuinely supports me and helps me to continue making indie games.
Or, why not tell a friend who will also love the game, or buy them a copy?? :D
Matt