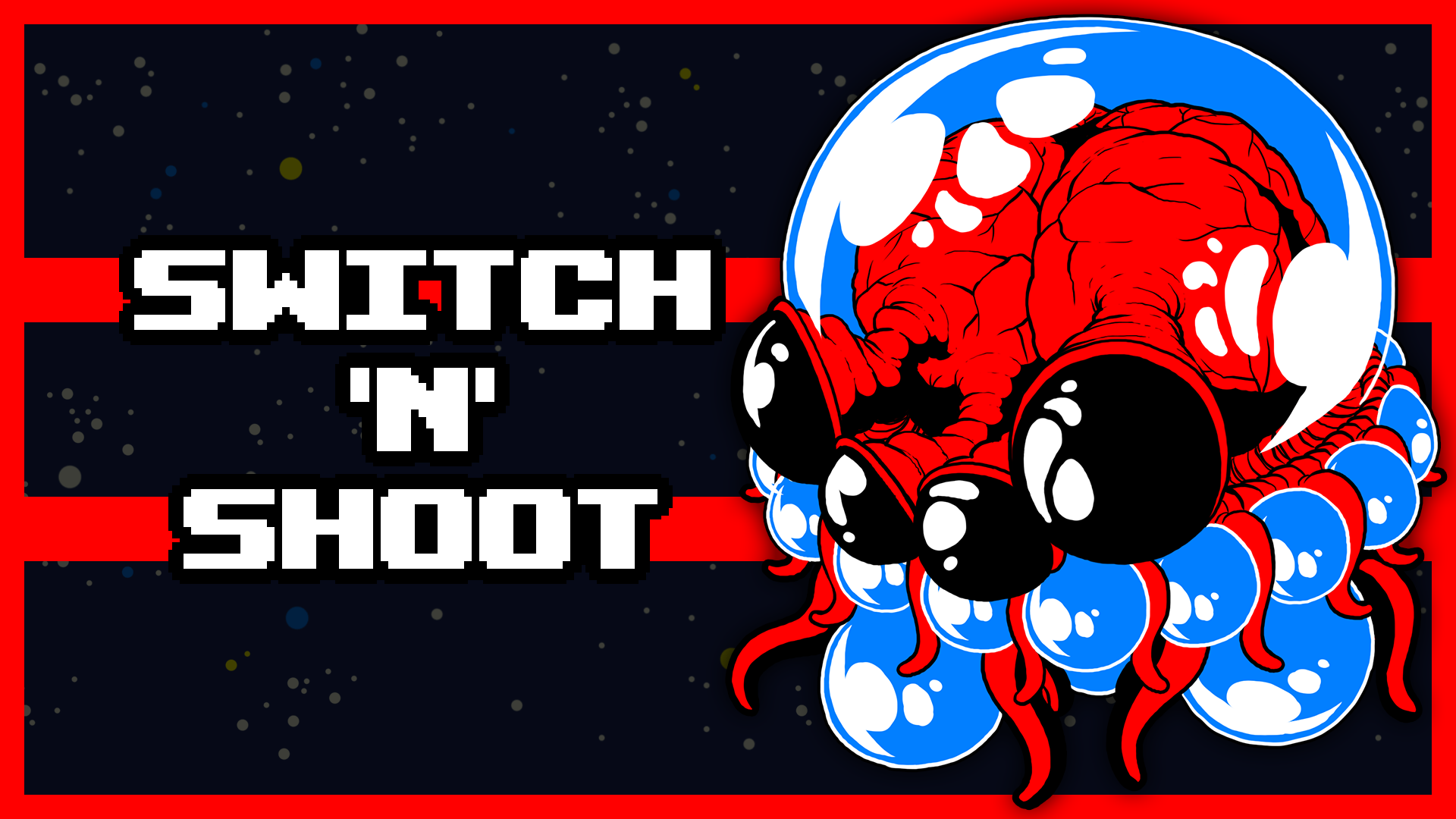 Switch 'N' Shoot
Version 1.2 adds language support and more!
---
The next big update is here, adding language support for French, Italian, German and Spanish, several new features and an overhauled interface!
Read on for the full list of changes...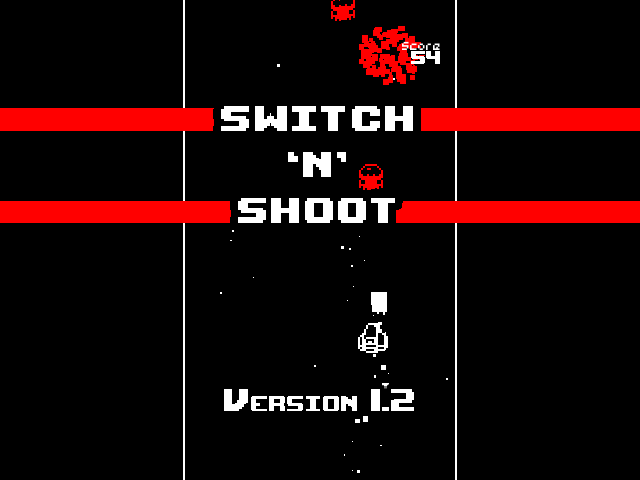 Languages
Version 1.2 adds full language support for French Italian, German and Spanish. I also intend to add support for Brazilian Portuguese, Russian, Japanese and Simplified Chinese in future updates.
A huge thank you goes out to the kind people who helped to localise Switch 'N' Shoot! You're all awesome!

If you want to contribute to localisation or suggest corrections to existing text, please add comments to this spreadsheet: https://docs.google.com/spreadsheets/d/1PxbcHXlSPdk3HJPlddzZQiqAVxTBwxWD7FNZIH6uob4/edit?usp=sharing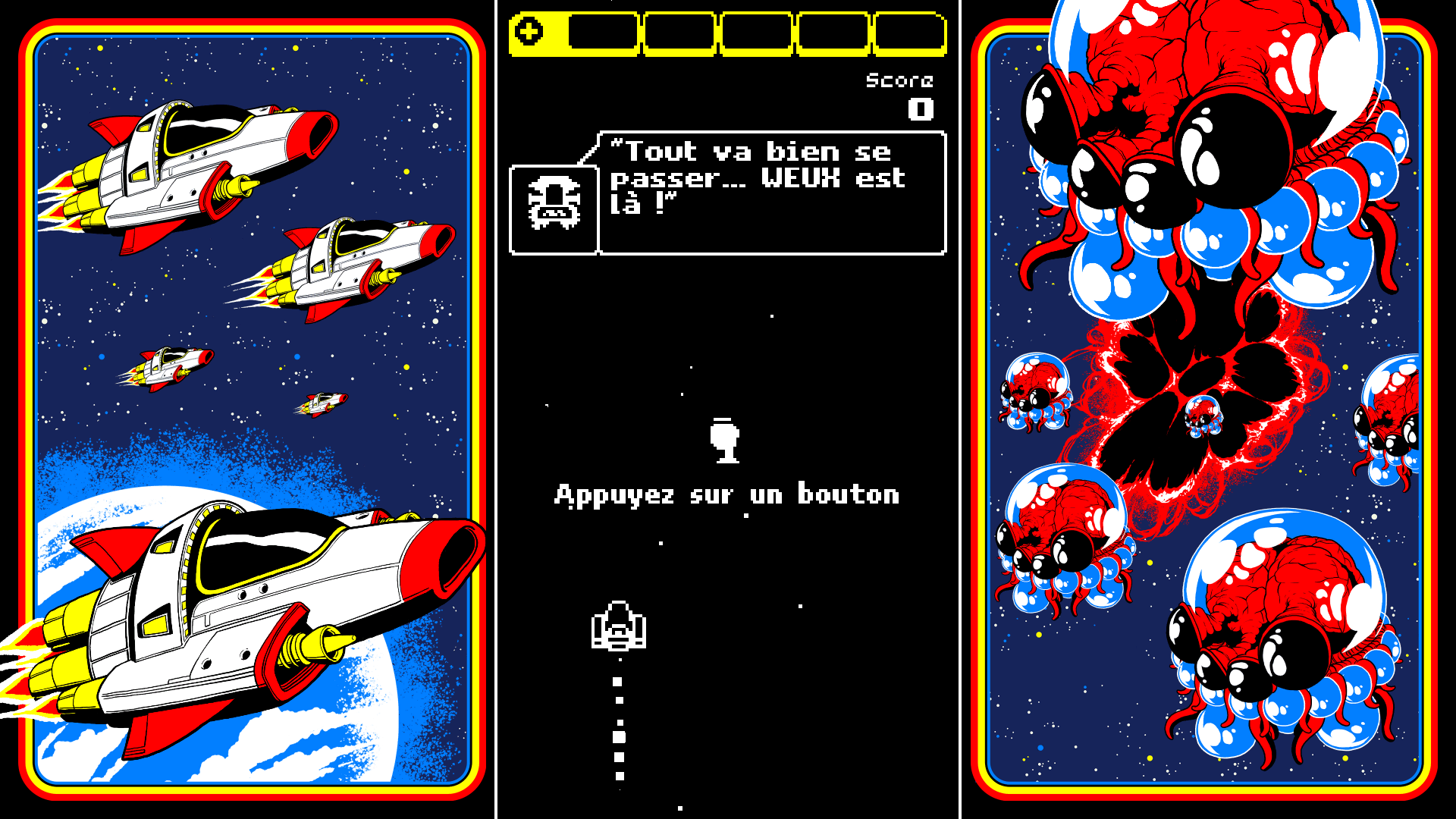 TATE Mode
Shmup connoisseurs will be familiar with this term. But for the benefit of everyone else, TATE Mode means the game can be played in a 'portrait' orientation. So, if you prefer, you can rotate your entire monitor 90 degrees and have the game adjust to fit. If you want the authentic arcade experience in your home, this is the way to play!
Simply hit F10 at any time while playing to toggle between normal and TATE modes, or change it in the Options menu.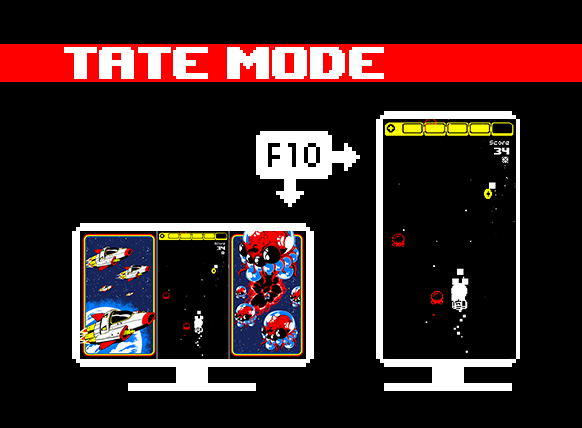 Overhauled Interface
In the process of adding new fonts that support the full Latin character set, I made some disturbing discoveries about the state of my current GUI (graphical user interface). In short, it was a mess of high- and low-resolution assets all jumbled up. Some drastic changes had to be made.
So now the entire GUI has been updated with a more 'pixel perfect' version, resulting in a cleaner, sharper, tidier look to the low-res pixel art. There are also numerous improvements to the layout and flow of menus and improved feedback during gameplay.
Colour Presets
In addition to the existing Palette Swap feature, you can now press F5 or F6 to cycle back and forth through a number of colour presets, hand-picked by yours truly to look all cool and retro.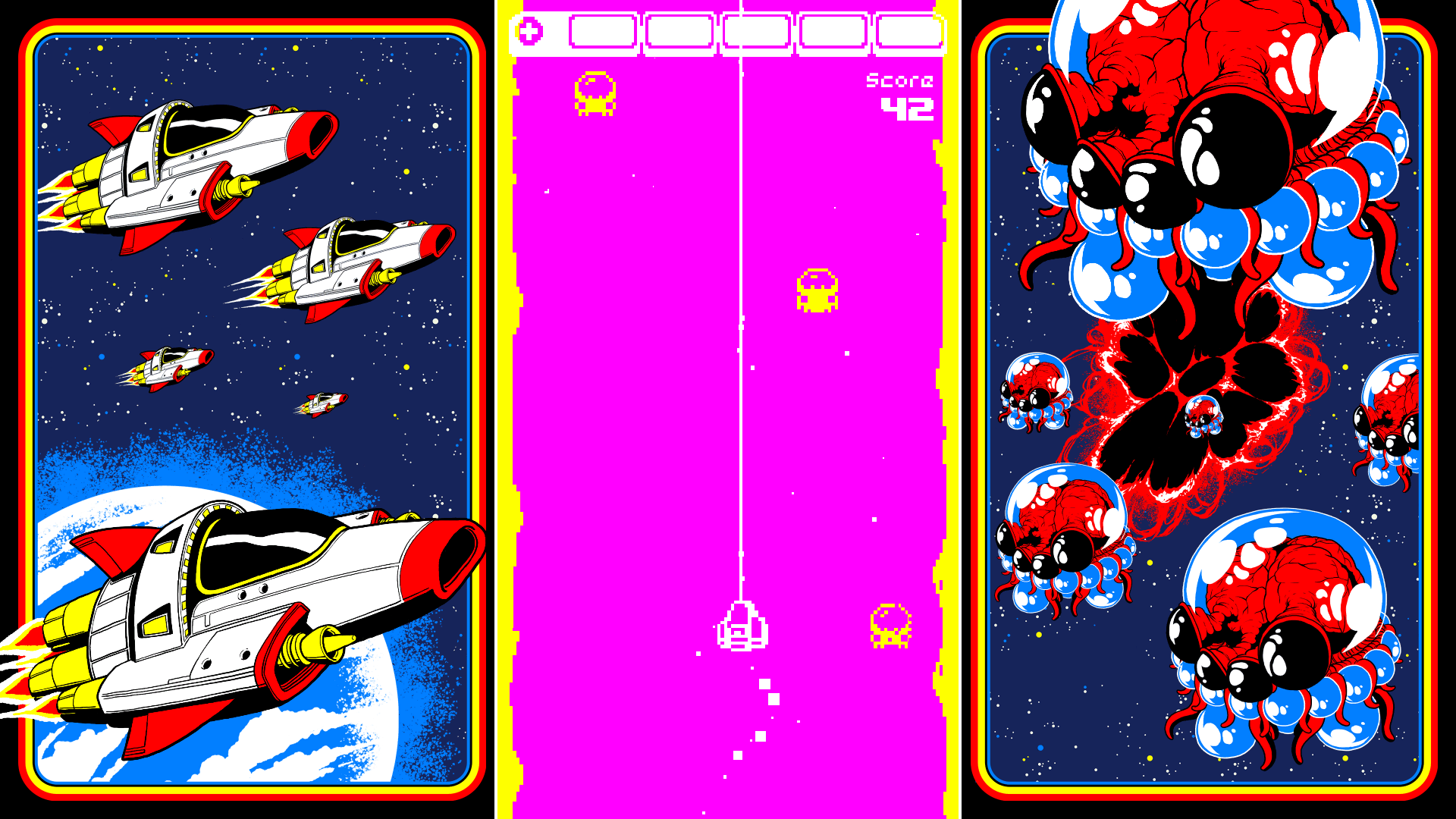 More colour palette features are planned for the future too!
Full Changelist
Complete overhaul of interface and menus to render at low resolution, and to be more tidy and 'pixel perfect'.
Added support for French, Italian, German and Spanish languages.
Integrated TATE Mode into the game. You can toggle it in the Options menu or by pressing F10.
Combined 'PLUS+' menu and 'OPTIONS' menu into one single 'EXTRAS' menu.
Added link to Extras menu from Game Over screen.
Changed the 'weapon power' bar icon to be more visible.
Added text to make it more clear when you power up/down, hyperdrive, and get/lose a shield.
Added a sound effect when you get a new High Score.
Added dithered fade-off effects at the sides of the playing space.
High Score table now shows 10 scores instead of 5.
Tweaked some of the random name generation system and blocked more naughty words.
Added several new lines of dialogue.
Removed Facebook/Twitter links and added a single 'developer' link.
Sped up the level-load animation.
All interface elements now use your chosen colour palette.
Added the ability to cycle through colour presets at any time using F6 hotkey (or F5 to go to the previous one).
As always, I hope you like the new changes!
Please remember to leave a review on itch.io to help boost the game's visibility. I am entirely self-funded and independent, so your support means a lot.
If you want to support me in other ways, you can also join me on Twitter or my brand new Patreon!
Till next time!
- Matt
Files
SwitchNShoot_1-2-0_Windows.zip
32 MB
Dec 12, 2018
SwitchNShoot_1-2-0_Mac.zip
36 MB
Dec 12, 2018
SwitchNShoot_1-2-0_Linux.zip
48 MB
Dec 12, 2018
Switch-N-Shoot_v1-2-0.apk
32 MB
Dec 13, 2018